Toulouse-Lautrec's Bohemian Paris Opens At Fenimore Museum May 28
— 6/2/2016
Toulouse-Lautrec's Bohemian Paris
Opens At Fenimore Museum May 28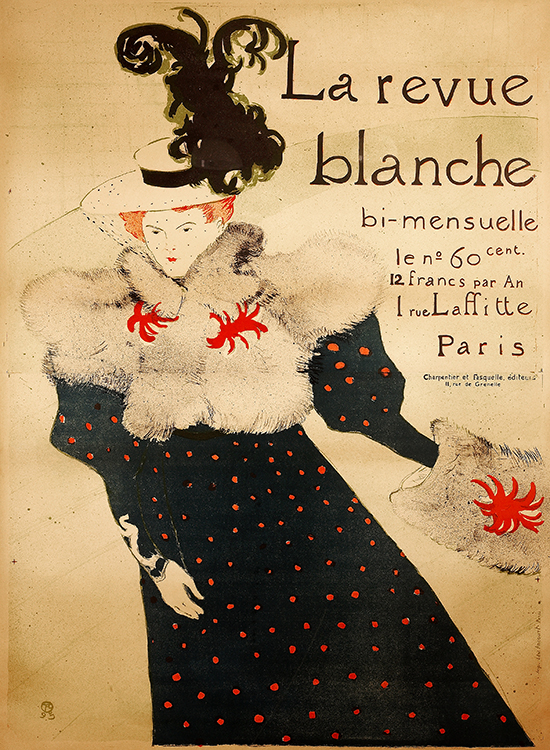 COOPERSTOWN, N.Y. — The Fenimore Art Museum will present a new exhibition featuring the work of the famous French painter and illustrator in "Henri de Toulouse-Lautrec in Bohemian Paris," on view May 28–September 5.
A
The exhibition includes rare examples of Toulouse-Lautrec's large original posters, letters, prints and drawings, which were largely inspired by both everyday life and the entertainment world of late Nineteenth Century bohemian Paris. The items are from the collection of the Herakleidon Museum, Athens, Greece.
A
Toulouse-Lautrec is most famous for his posters depicting the nightlife of Paris, many of which advertised cabarets, theaters and performers. In addition to his signature posters, the exhibit includes his sketches and prints of his friends, family and peers. His images captured the imagination of his contemporaries and generations to follow, and helped define the end of the Nineteenth Century period and what is known as "La Belle Époque." They remain a testimony to his artistic acumen and his enduring art.
A
The exhibition also incorporates costumes from many of the Metropolitan Opera's productions of La bohème — Puccini's unforgettable tale of love, youth and tragic loss during La Belle Époque. With more than 1,200 performances, La bohème is the most frequently staged opera at the Met. This supplement to the exhibit reaffirms the Fenimore's ongoing collaboration with the Glimmerglass Festival and sheds light on their summer production of the opera.
A
The Fenimore Art Museum is at 5798 State Route 80.
For information, 607-547-1400 or www.fenimoreartmuseum.org
<< Back To News